We read many times in the Bible that God has commanded us to fear Him. Sometimes it could be confusing how a loving God wants His children to fear Him. It happens because we are defining the fear that God is talking in the wrong way. The fear that the Bible tells us to have has a positive outcome.  
The Bible tells us to fear the Lord "Fear the Lord your God and serve him. Hold fast to him and take your oaths in his name" (Deuteronomy 10:20).
♦ What does it mean to fear the Lord?
The fear of God can be understood through Hebrews 12:28-29 "Therefore, since we are receiving a kingdom that cannot be shaken, let us be thankful, and so worship God acceptably with reverence and awe, for our "God is a consuming fire." Having reverence, respect, and awe for God is exactly the fear of God rather than being afraid of God. A true and right fear motivates us to go closer and love Him and it also helps us to have a humble perspective toward God.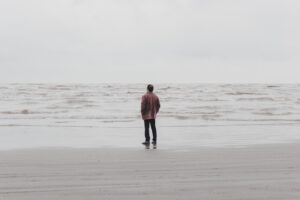 ♦ Why should we fear God?
God loves His children so much and He wants them to know His character and who He is. When someone starts to understand Him will end up having fear of God. Why? The answer can be found when we study His character.
1. God is merciful and Just
Ever since God has created humanity, He has never failed to show His love to the humankind "God demonstrates his own love for us in this: While we were still sinners, Christ died for us (Romans 5:8). He is merciful, kind, slow to anger but at the same time, we must not forget He is Just, righteous, holy.
You might like – If Jesus is God, why did He pray?
His character is full of purity, perfection, completeness, and all-knowing this is what makes Him judge sin "The arrogant cannot stand in your presence. You hate all who do wrong" (Psalm 5:5).
The godly fear always helps one to hate evil and not compromise with the wickedness of the world "To fear the Lord is to hate evil; I hate pride and arrogance, evil behavior and perverse speech" (Proverbs 8:13).
2. God hates sin
The Bible says "For you are not a God who is pleased with wickedness; with you, evil people are not welcome. The arrogant cannot stand in your presence. You hate all who do wrong" (Psalm 5:4-5). First, God hates Sin because it separates His children from Him "your iniquities have separated you from your God; your sins have hidden his face from you, so that he will not hear" (Isaiah 59:2). Second is His character that we discussed above. He is Holy; no sin dwells in Him "But just as he who called you is holy, so be holy in all you do" (1 Peter 1:15).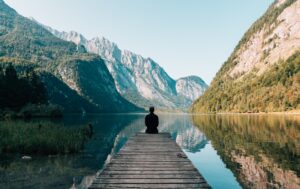 3. It is a source of knowledge
The wisest king in the Bible Solomon writes "The fear of the LORD is the beginning of knowledge" (Proverbs 1:7). The fear of God can make a man knowledgeable enough to understand the consequences of sin and assists to make wise decisions; which will please God since it's taken by the knowledge that has been received by fearing God. It even helps us to abstain from all kinds of wickedness "Moses said to the people, do not be afraid. God has come to test you, so that the fear of God will be with you to keep you from sinning" (Exodus 20:20).
You might like – Why Jesus called us to be the salt and light of the world?
4. We are children of God
Like the way a father wants his children to obey him and have a healthy fear in order for his children to be good in the world; our heavenly Father wants His children to have fear so that they can walk in the truth and avoid sinning. He becomes happy when His children walk in the truth "I have no greater joy than to hear that my children are walking in the truth" (3 John 1:4).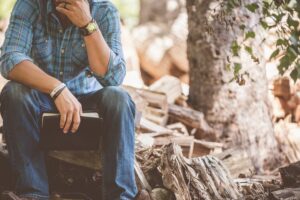 ♦ The benefits of having the fear of God
 1. The fear of God helps us to be faithful and obedient to Him, and also keeps us away from sinning against the Most High God.  "…the fear of God will be with you to keep you from sinning" (Exodus 20:20). (Proverbs 16:6, 8:13).
2. The fear of God builds our trust in Him (Exodus 14:31).
3. The reverential fear of God encourages us to be more like Him. It helps us to hate evil but abide in the righteousness of God (Proverbs 16:6).
4. There is a reward and hope for those who have fear of God (Proverbs 23:17-18)
5. The fear of God gives life, brings security and protection from harm (Proverbs 19:23).
Conclusion
Having the fear of God does not mean to be terrified or afraid of God, but it simply means to have deep respect, honor, awe, and reverence toward God.
Let me know what you think the fear of God is in the comment box. God bless you.