Hello, I am Rohit Londhe from India. I was born in a Hindu family but God brought me in His kingdom supernaturally. I had many kind of bad addictions. I have done everything that I could do to get peace in my life but I was always without the real peace but when I found Christ, my heart was filled by His extraordinary peace and He set me free from all addictions. Now I serve God and have gone to different parts of India to preach the gospel, encouraging youth and so on. I have gone even in the Jungles of Assam, India to share the love of God. While expanding God's Kingdom I am studying Bachelor in Theology to get more knowledge of God.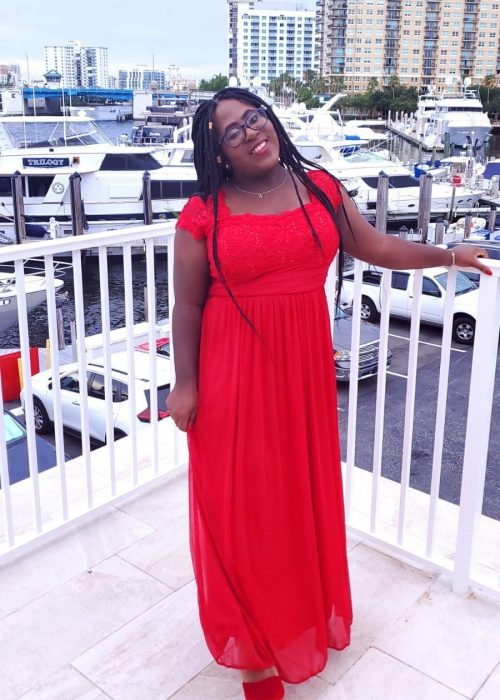 Co-Founder of TBG Ministry 
Hello, my name is Carla Edouard. I am from a small town in the south of Haiti called Ley Cayes. The Lord made a way for me to come to the United States of America in 2006 at the age of 7. I grew up in the church but by high school, I had stopped attending church. I fell into idolatry, idolizing celebrities, having them take over the place of God in my life. I always knew there was something more to life and I wanted to serve and worship something or someone with all my heart. Now I know I was created to worship God, that's why I felt that void. Suddenly, in my senior year of high school, everything changed for me, God radically saved me in my room. The Holy Spirit came into my room and filled me. I felt a weight lift off my shoulders and the peace of God waved over and I had an instant desire to serve God. My life was changed from that moment forward on November 30, 2015. Now I am in my senior year at the University of South Florida studying for a bachelor's in Science with a major of Health Sciences with concentrations in Biological and Social/Behavioral Sciences. I share the gospel with the students and faculty on my campus. I have led bible studies and prayer and evangelism teams in the Christian organizations on campus. I am walking with Jesus and trusting Him to lead me wherever I will go and whatever I will do next for His Kingdom.