Is God obligated to answer prayers? Before we move on this, we must see what the Bible says about God hearing our prayers.  "Then you will call on me and come and pray to me, and I will listen to you" (Jeremiah 29:12). If God says He hears our prayers and listens to our cry, then it is certain that every prayer is heard by God.
Every single one of our prayers is heard, however, His answer to our prayers is one of three; yes, no, or wait.
As a good and loving father, He has all rights to answer in His own ways. If we ask something that is answered and given to us, we feel loved and close to God and think that God hears our prayers.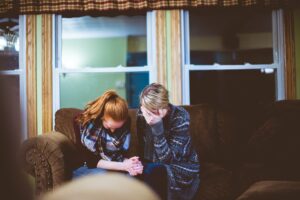 What if the answer is no? Then, the answer "no" is often explained as "prayer is not answered". It is a lie, God hears every prayer that is done with a good heart but sometimes the answer could be no. It is not that God does not want to say yes, but it is just because He has the bigger picture and He knows our future.  He knows what is beneficial and what is harmful to us.
As a loving father, He would never grant any requests that are not profitable and useful for His children. Let's understand this by a simple example; when I was 1 or 2 years old, my parents would never allow me to play with fire, their answer was always no because they knew the fire would burn my body and it could have dangerous consequences. My parents loved me but saying no to that particular request saved my body. God knows the consequences and knows what will be helpful, so let's just trust Him and I am sure you will not regret it.
Jesus Says "Which of you fathers, if your son asks for a fish, will give him a snake instead? Or if he asks for an egg, will give him a scorpion? If you then, though you are evil, know how to give good gifts to your children, how much more will your Father in heaven give the Holy Spirit to those who ask him?"
If we humans seek good for our children, then how much more will our God, who is so loving, that did not spare His own life and gave it for us, will seek good for us.   
Then comes when the answer is wait, this answer is hard to digest because waiting is frustrating and time-consuming. We want everything at a snap of a finger.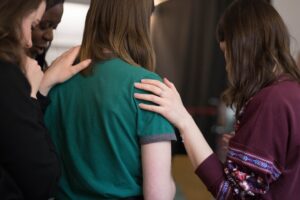 Although waiting may seem frustrating and boring, rest assured that whenever God says wait, it is worth it. God is an all-knowing God; He knows the perfect timing for everything. No parents would ever gift a car to an 8-year-old kid because it would be a curse to that kid instead of being a blessing; he may have an accident and end up with injuries or worst-case scenario, he may die. Every blessing that is before its time is a curse, so waiting for the Lord will always have good consequences.
Is God obligated to answer prayers?    
For me, I do not see any obligation here, but I see a loving and caring heavenly Father who loves His children so much that He hears every prayer of His children. Moreover, He answers in His way that will make their future great and keep them away from everything that is not good. God says "For I know the plans I have for you," declares the Lord, "plans to prosper you and not to harm you, plans to give you hope and a future"( Jeremiah 29:11).