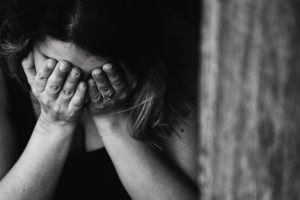 We are children of God and The Bible commands us to walk as children of God, love one another, and love even our enemies. But in churches, believers get offended, deceived, hurt by other believers or church leaders or even by pastors. Sometimes it happens by misunderstanding and other times by intentions. When it happens, there are two ways believers deal with this issue: the first, a believer surrenders it to God, and the second, a believer will resent that person and slander him in front of other believers. "I don't think He's a true believer", "His actions don't match with what the Bible says", "He should be ashamed of himself" and it goes on and on. So let's learn what to do when Christians hurt Christians. Here are five ways that can help a believer to overcome betrayal or hurt from loved ones.   
1) Expect criticism/betrayals when we are serving Jesus
When Jesus was on the earth, He went through betrayal by His own disciple. So it's quite obvious that we have to deal with betrayal, deceivers, and heartbreaks, but the lesson we have to learn from Jesus is that He stayed calm and relied on His father even everyone had left Him. We should never be quick to react or do or say but let's follow the example of Jesus Christ. It is hard when someone hurts whom we love or trust most but look at Jesus, he stayed calm when His own disciple Judas deceived who was close to Him.
He says in the Bible: we will have tribulations and trials in the world.
"I have told you these things, so that in me you may have peace. In this world you will have trouble. But take heart! I have overcome the world." (John 16:33).
2) Pray for those who hurt us
We must pray for those who hurt us. Jesus says in the Bible to pray for those who persecute us (Matthew 5:44). Often persecution can be internal wounds that cannot be seen and only Jesus can heal them. By prayer we allow Jesus to heal the wounds and help us be on track and in His will. Even though we are offended, praying for that person can help us to not be bitter and furious. Our prayer can change that person, never quit praying.
We mustn't allow anything or anyone to consume us or have any stronghold over us, that is why Jesus tells us to deliberate ourselves completely from that possibility by forgiving our enemies and praying for them. It takes great humility to pray for someone you who is your enemy because praying for them would mean that you want the best for them and with that kind of forgiveness comes the ultimate freedom.
"But I tell you, love your enemies and pray for those who persecute you" (Matthew 5:44).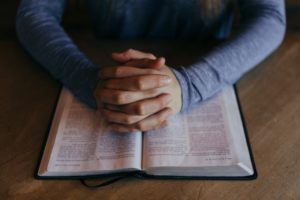 3) Love and Forgive
The greatest act we can do as children of God is to forgive and love those who have hurt us. It requires courage to forgive, but only true believers know there is power in forgiving and moving forward. Forgiving is like applying a sterile dressing on wounds that are bleeding. Remember that we are disciples of Jesus and by loving, we show that we are true disciples of Jesus Christ. We must forgive and love one another as God has forgiven and loved us.
"But I tell you, love your enemies and pray for those who persecute you, 45 that you may be children of your Father in heaven….." (Matthew 5:44-45)
"By this everyone will know that you are my disciples, if you love one another." (John 13:35)
"Bear with each other and forgive one another if any of you has a grievance against someone. Forgive as the Lord forgave you." (Colossians 3:13)
4) Don't slander but know that we are One in Christ
We are humans and whenever we are hurt, we are quick to react and sometimes we start to slander other believers in front of other church members, leaders and even non-believers. By doing this we are not only hurting our community, but we also hurt the body of Christ. Paul says we are One in Christ and complete the body of Christ.
 If we are slandering one another, then we are actually slandering the body of Christ because that person is also connected to the body of Christ. More than talking about that person in front of others, it's best to talk with God; He will give grace and power to go through every situation. Slandering will not benefit anyone but depending on God will. Remember Jesus kept quiet and depended on His father.
"For just as each of us has one body with many members, and these members do not all have the same function, 5 so in Christ we, though many, form one body, and each member belongs to all the others." (Romans 12:5)
"So in Christ Jesus you are all children of God through faith, 27 for all of you who were baptized into Christ have clothed yourselves with Christ. 28 there is neither Jew nor Gentile, neither slave nor free, nor is there male and female, for you are all one in Christ Jesus." (Galatians 3:26-28).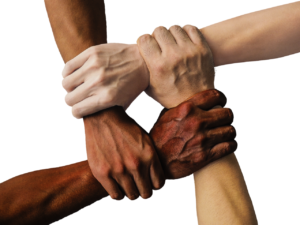 5) Don't try to hurt them back but surrender the matter to God
When Joseph was sold by his own brothers, he did nothing but just relied on God. It might have been difficult for him but he let things happen and trusted God anyway. God also blessed and promoted him wherever he went. When he met his brothers he didn't hurt them back or try to take revenge but forgave and spoke kindly to them. It happens by only seeing everything from God's perspective.
Retribution and vengeance are not ours to uphold but it is the Lord's. It takes a trusting and patient spirit to hold off on retribution when they are wrong, to trust that God is their vindicator. People who feel justice has not been served in their lives or in the lives of those around them, they may seek revenge or "justice", but trusting God is the true justice-seeking, God is the ultimate judge and the most just, His infinite wisdom allows that He alone knows best and will make all things right in the end, in this life, and in the life to come.
If we try to seek revenge then we are placing ourselves in the place of God, Joseph knew that, for he said "Am I in the place of God?"(Genesis 50:19).
Even if our enemies try to knock us down by heartbreaks or painful sorrows, God uses it for good and for saving other people from the same painful time. Rely on Him, surrender it to God, cast your burdens on Him and He will give you His peace and rest.
Draw near to God, and He will draw near to you…. (James 4:8)."God is our refuge and strength, an ever-present help in trouble"(Psalm 46:1).
You intended to harm me, but God intended it for good to accomplish what is now being done, the saving of many lives. 21 So then, don't be afraid. I will provide for you and your children." And he reassured them and spoke kindly to them. (Genesis 50:20-21).
"We know that in all things God works for the good of those who love him, who have been called according to his purpose. (Romans 8:28).
"Do not say, "I'll pay you back for this wrong!" Wait for the LORD, and he will avenge you."(Proverbs 20:22).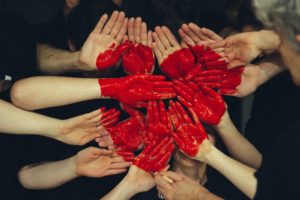 Conclusion
Jesus knows us from the beginning and He says He will never leave or forsake us in any situation (Deuteronomy 31:6). Trust God, He will fight for us. Whenever we are heartbroken, let's look at Jesus Christ who is slow to anger; many times we do something that is not right but He still shows compassion on us and freely forgives us. If you have something that is unbearable, then pray and talk to a person who can help you or contact us; we would love to help you.