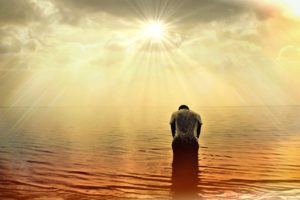 We were created to worship God and please Him by our lives. Paul says "For you were once darkness, but now you are light in the Lord. Live as children of light (for the fruit of the light consists in all goodness, righteousness, and truth) and find out what pleases the Lord." (Ephesians 5:8).
Once, we were walking in the darkness, away from God, sinning against Most High God, fully disobedient, and not realizing the real purpose of our lives. Yet, Jesus died for us, shed His blood for our transgressions, cleansed us, and brought light in our lives. Now we are called 'Children of God' or 'Children of light'. So it's crucial that we must show God through our lives and fulfill the ultimate purpose of our lives.
Pleasing God is the most important purpose of our lives and everything else comes after it.
Since pleasing God is our primary goal, let's find out how we can do this with biblical references.
♦  Being governed by the Spirit pleases God
"The mind governed by the flesh is death, but the mind governed by the Spirit is life and peace. The mind governed by the flesh is hostile to God; it does not submit to God's law, nor can it do so. Those who are in the realm of the flesh cannot please God" (Romans 8:8).
The Holy Spirit lives within us and He always helps us to pursue God's desires, while on the other hand, our flesh is subject to death because of sin. We have the choice to follow either the Spirit or the flesh. The flesh leads to death and the Spirit leads to life and peace.
Those who are lead by the flesh cannot please God but those who are led by the Spirit and have the Spirit of Christ; they belong to Christ and are called children of God.
"I have no greater joy than to hear that my children are walking in the truth" (3 John: 4).
When we are led by the Spirit, we can walk in the truth because the One who is the truth lives within us. Walking in the truth also pleases Him.
Why we should avoid being led by the flesh: Matthew26:41, Galatians 5:13-26, Galatians 6:8.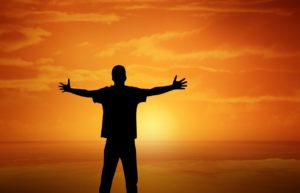 ♦ Having Faith pleases God
"By faith Enoch was taken from this life, so that he did not experience death: "He could not be found, because God had taken him away." For before he was taken, he was commended as one who pleased God and without faith it is impossible to please God, because anyone who comes to him must believe that he exists and that he rewards those who earnestly seek him" (Hebrews 11:5-6).
Even though there was no law, no ten commandments, a world was full of sin, Enoch walked faithfully with God for 300 years (Genesis 5:21-24). He believed in His existence and proclaimed His coming to judge people (Jude 14-15). Therefore, the Bible says that God was pleased with Enoch.
We can please God by believing in His existence, by trusting in His words and by remaining faithful to Him. We have only a few years to live a faithful life compared to Enoch who remained faithful for 300 years. If he can do this so we can do this too with the help of God. 
♦ Obedience Pleases God
"Does the Lord delight in burnt offerings and sacrifices as much as in obeying the Lord? To obey is better than sacrifice" (1 Samuel 15:22).
Saul lost his place of honor because he violated God's command and sinned against God. The reason he disobeyed God was that he was afraid of his people (1 Samuel 15:24). God doesn't want anything from us if it breaks God's law to do it. On the other hand, Abraham obeyed God and he is called 'Father of Faith' to this date.
When we obey God, it is for our benefit, not necessarily for God (Deuteronomy 28:1, Deuteronomy 5:33). We can develop Godly character and righteous behavior by obeying God. We become more and more like Him and it pleases God. There is the most beautiful feeling that a man gets by obeying God.
The Bible also tells us to obey our parents and be subject to the higher authorities, doing so pleases God, as long as they do not interfere with our obedience to God and His Word (Colossians 3:18-25). 
♦ Our sacrifices please God
"Through Jesus, therefore, let us continually offer to God a sacrifice of praise—the fruit of lips that openly profess his name.  And do not forget to do good and to share with others, for with such sacrifices God is pleased" (Hebrews 13:15-16).
We can offer our praise and worship to God and remember the love that He showed on the cross. God is well pleased when we do something for Him and share with others with a cheerful heart. King David said "…I will not sacrifice to the LORD my God burnt offerings that cost me nothing" (2 Samuel 24:24). We need a heart like David had because it pleases God when we give Him preference and more importance than anything else.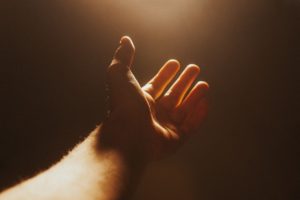 ♦ Following Christ's example pleases God
"This is my Son, whom I love; with him I am well pleased. Listen to him!" (Matthew 17:5).
Jesus was truly a Son of God and God was pleased by Him. Why? "The one who sent me is with me; he has not left me alone, for I always do what pleases him"(John 8 29). Jesus came on the earth not to fulfill His will but His father's will (John 6:38). If we start to focus on the will of God more than what we want and desire and try to do what pleases Him, then we can hear "Well done, good and faithful servant". 
♦ Having Godly fear pleases God
"The Lord delights in those who fear him, who put their hope in his unfailing love" (Psalm 147:11).
God doesn't want us to be terrified of Him. Godly fear means having reverence and awe for Him. He is our father, He loves us and perfect love casts out fear. Again, when we have Godly fear, it helps us to stay away from sin and remember that His eyes are on us and He will hold us accountable for our every action.  It pleases God when we fear Him.
Conclusion
Our God is so good. He loves us so much; we cannot show our love the way He showed us. However, we can please Him by doing the things that He wants us to do. The Bible says "when a man's ways please the LORD, he makes even his enemies to be at peace with him" (Proverbs 16:7). Let's please the Lord and He will take care of every opposition and persecution that will come along the way. God bless you.