While being aware of wolves in sheep's clothing, be also aware of Crab mentality Christians! why? God has called us to be like Him and show His nature to the world but there are some Christians who have the mentality of a Crab and I call them "Crab Christians". What Do I mean by Crab Christians? Well, Crabs have a special mentality, in order to find that special mentality, we will need to put some crabs in a single bucket and watch them carefully. When a crab wants to come out of a bucket, the other crabs will pull him down and it goes on and on. Due to this mentality, no crabs will come out of the bucket, they will remain in the bucket, pulling one another down, and sadly this is what happening in today's churches.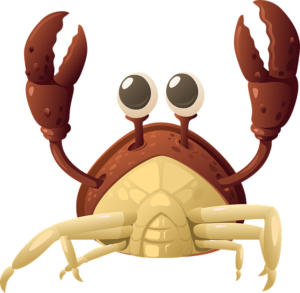 Crab mentality:
 "If I can't have it, neither can you"
"If I can't do it, neither can you"
"If I can't see the bigger picture, neither can you"
"If I can't be successful, neither can you"
"If I can't achieve more, neither can you"
Believers are slandering other believers not knowing we are one in Christ. Instead of loving and helping, Christians love to make fun of other members who are struggling with sin. people love to laugh when other believers want to preach the Gospel but have small education or make any mistake. Brothers and sisters are jealous of their brothers and sisters' gifts, anointing or talents and ministries. Being selfish, self-centered,  rude, jealous, envious, and greedy. Is this what God has called us to be? Is this how we prove that we are children of God?
How are we called to be?
Jesus has commanded us to love one another and the only way that we can show Him that we love Him is to abide in Him and love each other as He has loved each one of us."This is My commandment, that you love one another, just as I have loved you." (John 15:12).
Let's be patient, gentle, and slow to anger to every Christian that we interact with. Nobody is perfect here, and we must understand that everyone was a sinner once and has come from darkness into His marvelous light and is now trying to change and be more and more like Christ. "With all humility and gentleness, with patience, showing tolerance for one another in love" (Ephesians 4:2).
Have you ever found yourself talking only about your life and taking an interest in only your things? Philippians 2:4 says "Don't look out only for your own interests, but take an interest in others, too." Sometimes we are so focused on our business, in our lives, not knowing there are some people who really need our help and support and want to share their interests too. As a true child of God, we are meant to help other believers and grow together.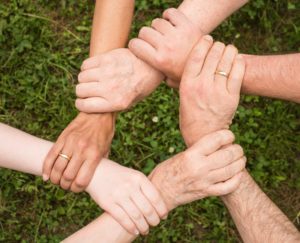 If we want people to acknowledge that we are Jesus' followers or disciples then Jesus says something powerful in John 13:35 "Your love for one another will prove to the world that you are my disciples." Many Christians either don't want to understand this verse or want to ignore it. We are on this planet for while and how we live here determines our eternity.
Jesus says we are light and salt of this earth (Matthew 5:13-16). We are meant to bring people out of darkness into light. Salt has been used for two major works, 1) for taste, 2)preservation.  Just like salt has saltiness flavor, we have a Heavenly flavor, that's what makes us unique and needed to be spread in the world to save this earth (people) from decaying (Darkness).
Jesus has distributed different gifts to different members so that we may use them and be whole. Some have gift of prophesying, teaching, leading, healing and on the other hand, there are some people who have gift of giving, helping, speaking in tongues and encouraging. Everybody has different gifts according to the grace given to each of us and this is why we have different functions and we complete the body of Christ (Romans 12: 3-8), (1 Corinthians 12:27-31).
We don't need to be jealous of anybody because He knows us more than we know ourselves. If somebody has a gift that we love, that gift is given to be used for us and for the whole church's growth, so enjoy that gift but don't covet it. Remember our gift is also important and the church needs it. "Praise God for your gift".
If our brother or sister sins or is wrong somewhere then we should show his or her fault alone (if it is safe) with love. "If your brother or sister sins, go and point out their fault, just between the two of you" (Matthew 18:15). and if he or she refuses then follow the next verses but do it all in love and with the help of God (Matthew 18:15-19).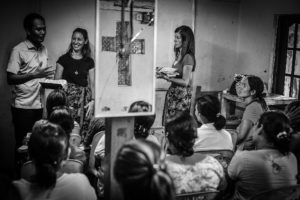 Conclusion:
Let's love each other because, without love, a Christian is a clanging cymbal (1 Corinthians 13). Give others an opportunity to be successful, think differently, and to share their ideas. Let's finish His work together with oneness because in unity there is His joy (Psalm 133). God loves each and every one of us. God bless you.