6. Names of God: Jehovah Mekadesh
The meaning of Jehovah Mekadesh or YHWH- M'Kaddesh is the Lord who sanctifies. The Hebrew word for sanctify is "Qadesh" or "Kadosh" which is also translated in English to "sanctify", "holy", "dedicate", "consecrate", "sanctuary", or "hallow". "Sanctify" means "to set apart an object or person to the dedication of the holy".
The word Mekadesh first appears in the Old Testament. We first hear about the word sanctify when God had created the world and rested on the seventh day, God blessed the seventh day, and sanctified it (Genesis 2:3). God is Holy and He wants everything that belongs to Him to be holy. Therefore, later in Exodus 20:8 ["Remember the Sabbath day, to keep it holy.] God gives us a command to keep the Sabbath Holy and in Leviticus 20:7-8 [Consecrate yourselves, therefore, and be holy, for I am the Lord your God. And you shall keep My statutes, and perform them: I am the Lord who sanctifies you.] tells His people to be holy.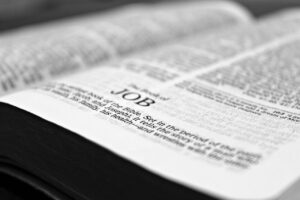 In the New Testament, Paul says "Therefore, I urge you, brothers and sisters, in view of God's mercy, to offer your bodies as a living sacrifice, holy and pleasing to God—this is your true and proper worship. Do not conform to the pattern of this world, but be transformed by the renewing of your mind. Then you will be able to test and approve what God's will is—his good, pleasing and perfect will" (Romans 12:1-2).
You need to surrender to the process of being sanctified, in order to be changed in the likeness of God. It seems it takes so much time but it really is just our impatience with the process. Hang on to the Lord and you will see the changes and the benefits of being sanctified for the Lord.
God has called us to be holy as He is holy. But we can't do it on our own, in our own strength. Whenever God calls you to something, He always gives you everything necessary for it. He calls us to Holiness, so He gave us the Holy Spirit. The Holy Spirit, hinted by His name, sanctifies us. The Holy Spirit gives us the supernatural power to resist sin if we yield to Him. If we listen to the Holy Spirit and yield to His leading and functioning, He guides and leads us to become more and more like Jesus each and every day!
7. Names of God: Jehovah Tsidkenu
Jehovah Tsidkenu or Jehovah Tsidqenuw means The Lord our Righteousness. The name Jehovah Tsidkenu can be read in Jeremiah 23:6 "In His days Judah will be saved, And Israel will dwell safely; Now this is His name by which He will be called: THE LORD OUR RIGHTEOUSNESS." Tsedek (tseh'-dek), from which Tsidkenu derived, means "to be stiff," "to be straight," or "righteous" in Hebrew.
8. Names of God: Jehovah Shalom
The meaning of Jehovah Shalom is The Lord is peace. It occurs only once in the Old Testament in Judges 6:24 "So Gideon built an altar to the LORD there and called it The LORD Is Peace. To this day it stands in Ophrah of the Abiezrites."
God brought Israelites out of Egypt through supernatural miracles which were/are impossible for men to believe with human's knowledge.  However,  the Israelites would often sin against God by disobeying and complaining; in result they would be separated from God's supernatural presence. Judges 6 talks about the Israelites who sinned and therefore, God gave them into the hands of the Midianites who were plundering Israel. When Israel cried out to the Lord, God gave confirmation to Gideon that he could defeat the Midianites.
Jesus is the same yesterday today and tomorrow. The peace that He offers is still available for those who cry to Him and seek Him.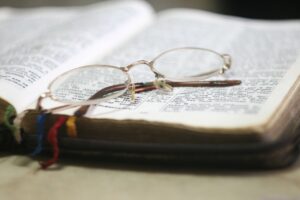 9. Names of God: Jehovah Rohi
David describes God as The shepherd in his Psalm 23. Jehovah Rohi is the first phrase of Psalm 23, the LORD is my shepherd. The word Rohi or ro'i, meaning My Shepherd. Jehovah Rohi means The Lord is my shepherd.
The name Jehovah Rohi talks about His tender care toward His children. He takes care of His children the way a shepherd takes care of his sheep. 
10. Names of God: Jehovah Shammah
The meaning of Jehovah Shammah is The Lord Is There. The name is used only once in the Old Testament in Ezekiel 48:35 "The distance all around will be 18,000 cubits. "And the name of the city from that time on will be: the Lord is there." The word Shammah is derived from the Hebrew word sham, which can be translated as "there."
Our Lord is not bound by any time limits, He is everywhere at any time. He never leaves His children, He is always there to help and guide us. When we are hurt, He is there. When we are tempted, He is there to help. When we cry out, He is there to listen. We experience His presence every day in our lives because He is Jehovah Shammah.
Conclusion
I hope you have learned God's nature and attributes that are described through His different names. God bless you.