Earlier, we talked about why it is crucial for a disciple to forsake all for Christ, hindrances that come our way to stop us from being a faithful disciple, and lastly, we discussed why a disciple should be an honest steward.
As I have already said, being a disciple is a lifelong process. It cannot be explained through two or three articles, being a disciple means being a lifelong student of Jesus Christ. Only the Holy Spirit can help us, so as you are reading this article, don't hesitate to ask help from the Holy Spirit. 
Zeal
If we live, we live for the Lord; and if we die, we die for the Lord. So, whether we live or die, we belong to the Lord. (Romans 14:8)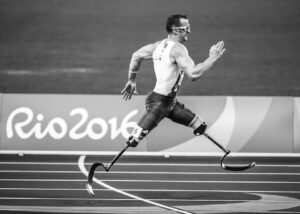 A disciple can be understood, if he is not that mentally prepared or physically active but no disciple can go without zeal. Nobody can be His disciple whose heart is divided, whose heart is not on fire for the Kingdom of God.
Paul was persecuting the early church, and later, he became a follower of Jesus Christ. He was so zealous, that he was ready even to die for the sake of the Gospel.
Paul says in 2 Corinthians 11:23-29:23  Are they servants of Christ? (I am out of my mind to talk like this.) I am more. I have worked much harder, been in prison more frequently, been flogged more severely, and been exposed to death again and again. 24 Five times I received from the Jews the forty lashes minus one. 25 Three times I was beaten with rods, once I was pelted with stones, three times I was shipwrecked, I spent a night and a day in the open sea,
26 I have been constantly on the move. I have been in danger from rivers, in danger from bandits, in danger from my fellow Jews, in danger from Gentiles; in danger in the city, in danger in the country, in danger at sea; and in danger from false believers. 27 I have labored and toiled and have often gone without sleep; I have known hunger and thirst and have often gone without food; I have been cold and naked. 28 Besides everything else, I face daily the pressure of my concern for all the churches. 29 Who is weak, and I do not feel weak? Who is led into sin, and I do not inwardly burn?
He endured every hardship because his heart was entirely committed and surrendered to God. God wants such disciples who are completely turned over to the control of the Holy Spirit.
Faith
…Without faith it is impossible to please God…(Hebrews 11:6)
The one who wants to be His disciple should know that without faith, it is impossible to survive as His disciple and he cannot even please God. Faith plays a strong role in a disciple's life. Every decision of his life and every step he takes start with trusting God.
Jesus says, "In this world, we will have tribulation but he has overcome the world" (John 16:33). We can be persecuted, stoned, attacked by people, but the only thing that will push us forward is the hope that we have in Christ today. For it says in (Psalm 34:19), " Many are the afflictions of the righteous, but the Lord delivers them out of them all. "
A disciple must know that if God gives a task, then the needed grace will be provided too. God takes care of all kinds of needs if a person walks in His will with faith.
Consequently, faith comes from hearing the message, and the message is heard through the word about Christ. (Romans 10:17).
Since faith is so essential, we can desire to be strong in faith. The disciple's desire should be to saturate himself in the Scripture – to read them, study them, memorize them, and meditate upon them day and night. They are his chart and compass, his guide and comfort, his lamp, and light.
Prayer
Rejoice always, pray continually, and give thanks in all circumstances; for this is God's will for you in Christ Jesus (1 Thessalonians 5:16-18).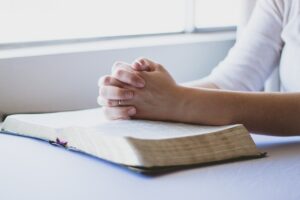 Jesus often intentionally separated himself in solitary places to pray and placed an example to pray even in a busy schedule. By praying and worshipping God, we get filled by a heavenly atmosphere and its power. Every child of God must know that without prayer, we cannot be effective and strong.
Prayer simply means talking with God and sharing every second of our lives to Him. We all agree that when our lives are straight and happy, our prayers are dull and listless. And when we fall in a pit of crisis or go through serious illness or find ourselves in a dangerous situation, then our prayers are passionate and vital.
If you wonder, why your prayer life is dull and powerless. The Bible says "draw near with a true heart" (Hebrews 10:22). This is the key to a successful prayer that everyone should draw near Him with a sincere heart and every prayer should be genuine. There must not be hypocrisy. Prayer should be simple, believing, and unquestioning.
Jesus talks about fasting and praying in (Matthew 17:21), that prayer and fasting are crucial to cast out demons. By fasting, we put prayer before our necessary food and it's a valuable aid in spiritual exercise. The more we spend time with God, the more we get transferred in His nature and become powerful.
In praying, we must first make sure we are in the will of God. Praying doesn't mean to place our list of what we want and what we need at Jesus' feet, but it simply means that He is the most important person of our lives that we want to talk with. We should not pray at certain stated times during the day; we should develop the attitude of prayer, so that we look to the Lord as we are walking along the street, driving in a car, working at a desk, or serving in the home.
Warfare
A person who accepts Jesus Christ as his Savior becomes a soldier in Christ's army. Accepting Jesus Christ means participating in a war. But this war is not against flesh or blood but against Satan. For we do not wrestle against flesh and blood, but against principalities, against powers, against the rulers of the darkness of this age, against spiritual hosts of wickedness in the heavenly places (Ephesians 6:12).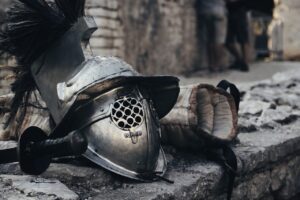 It is not a time for Christians to fight within themselves but to work together. In war, there must be unity. No house divided against itself can stand. Therefore, the soldiers of Christ must be united and unity comes through humility.
A Christian must know the different skills in the use of weapons. His weapons are prayer and the Word of God. He needs to know how to use every weapon that is mentioned in Ephesians 6 because the enemy will do anything to pull him down. The enemy will throw doubt on Scriptures, problems in relationships, financial crisis, and so on, but Christ's soldier must stand firm.
Remember, God does not need the biggest army, but rather, He loves to take the weak and poor and despised things of this world and glorify Himself through them.
The next part – What It Means To Be A Disciple Of Jesus Christ? (Part 3)
.