When we were newborns in Christ, it seemed it would be easy to live a Christlike life. Every desire that is not aligned with the word of God would fall off automatically and we could live a righteous life. As we grew in the Lord, we found out there is an enemy (The Devil) that is always ready to devour us and knock us down. There is an evil force that we need to fight with and protect us from the things that are unholy in the eyes of God. It's possible to live the way God wants us to live but we need to work on ourselves with the help of God.
It takes courage to find out the things in us that are not good according to the Bible. Jesus instructs people to remove the plank from their own eye then they will be able to remove a speck from others. We need to see what's wrong with ourselves before we judge anybody in the world. Many times we have bigger issues than others but we don't want to deal with them, instead, we feel good telling others what's wrong with them. Now people have different problems but we are focusing on the issues (behavioral) that are not good according to the Bible. We are discussing greed. I mean what does the Bible say about greed?
What is greed?
Greed is a self-centered and unsatisfied desire that wants more of things. ex. Money, worldly materials or power, and so on. No matter how much you get, you will always want more and more.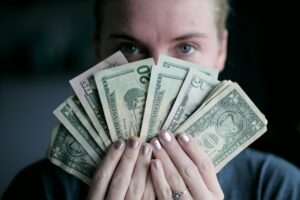 Jesus lived on this earth, so He knows how important it is to have the things that we need. He is aware of every human's life but still, He goes on and says "Watch out! Be on your guard against all kinds of greed; life does not consist in an abundance of possessions." (Luke 12:15). Why do you think He says that? He wants us to have things but life is not about having possessions or materials, it's about living a satisfying life and fulfilling our God-given purpose.
People waste their life accumulating money and power or pleasing themselves with everything that they want and in the end, they find that everything was meaningless and useless. The author of Ecclesiastes says "I denied myself nothing my eyes desired, I refused my heart no pleasure…. Yet when I surveyed all that my hands had done and what I had toiled to achieve everything was meaningless, a chasing after the wind; nothing was gained under the sun." (Ecclesiastes 2:10-11). Jesus says "Do not store up for yourselves treasures on earth, where moths and vermin destroy, and where thieves break in and steal. But store up for yourselves treasures in heaven, where moths and vermin do not destroy, and where thieves do not break in and steal." (Matthew 6:19-20).
Greed could be a stumbling block for your walk with God, not just that, but it affects your day-to-day life too. The Bible says "For the love of money is a root of all kinds of evil. Some people, eager for money, have wandered from the faith and pierced themselves with many griefs." (1 Timothy 6:10). Money is not the problem or what you possess is not the problem, but the attitude you have toward those things is what matters. Money is good but having a love of money is a sin. Jesus said it's hard for rich people to get into the kingdom of God. In  Matthew 19:16-22 what stopped the rich young ruler from following Jesus? It was his love for money.
Greed stems from a lack of trust in God's ability to provide for our needs and fulfill our desires that are aligned with His will. It puts trust in oneself instead of God and is afraid of not having enough, as though God has a limited amount of resources. It is a false sense of protection and security. But our hearts are restless until they rest in Him.
We, as children of God, are warned to not put our trust in wealth but to rely on God for our every need. "Command those who are rich in this present world not to be arrogant nor to put their hope in wealth, which is so uncertain, but to put their hope in God, who richly provides us with everything for our enjoyment." (1 Timothy 6:17).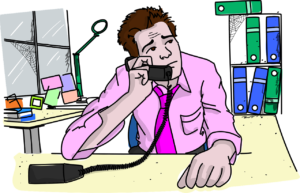 How to get rid of greed?
1) Put your trust in God. Know that God alone is enough and can satisfy your all emotional, physical, spiritual, and financial needs. He has an answer for every question you can ever ask. Find satisfaction in the presence of God and not in money or any kind of possessions.
2) Go opposite to greed, practice generosity. It's the most effective way of battling with it. Give and it shall be given unto you, good measure pressed down, shaken together and running over will be put in your bosom. When everything means nothing to you, then God can give you everything. Let nothing have your heart God except Him.
3) Pray for it. Ask God to fill your heart with His love and kindness. Ask Him to help you understand that He is more than capable of taking care of your every need and fulfilling your godly desire that is in His will. He is capable and willing. He loves you so much and wants the absolute best for you and you don't need to run to any other place or person to get anything except to Him to get everything you need.