"Be still, and know that I am God."
(Psalm 46:10)
I think this is the most soul-satisfying verse in the Bible for those who need comfort and peace. Many people find it more helpful in their day-to-day lives. Now, every person can have a very different revelation from God for this particular verse, since God provides His understanding and wisdom depending on what people need. You don't need to agree with everything that I say, however, some points might help you.
Many Christians know this verse and it's a really encouraging verse.  I have the verse framed in my office where I am writing this blog now. When I feel discouraged and find myself unstable or running behind too many things at a time, this verse really helps me to take a deep breath, relax, and trust God.
How to be still in the Lord?
1. Waiting and trusting

 
"Be still before the Lord
and wait patiently for him;
do not fret when people succeed in their ways,
when they carry out their wicked schemes."
(Psalm 37:7)
Being still doesn't mean not moving or staying at the same place where you are right now (it would be fun though). Rather, it means, don't move before God's timing in your decision. In other words, if He is telling you to wait, then you must wait. 
I bet many of you, like me, have made at least one move where God was telling us to wait and found ourselves in a situation where we again had to pray to be rescued.  
Our decisions are often wrong when we make them in a rush or under pressure. Wait on God, He knows a perfect time.
God wants us to not be afraid of anything, but rather, trust Him. Stop thinking you are missing out and the world or friends are getting ahead, but rather, remember God is your Father, and He will never let you be ashamed. Trust the process. Accept God's answer whether it is Yes, No, or Wait. Don't go to your yes man when God says no. 
Recently, I was listening to Joyce Meyer where she said to get in the habit of not knowing. This means, that we always want to know everything and if we don't get an answer from God then we have a backup plan. Stop doing this, instead wait upon God.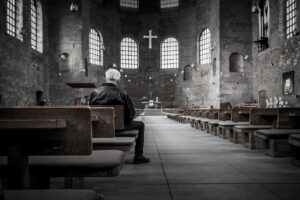 2. Stop trying to fight
"The Lord will fight for you; you need only to be still."
(Exodus 14:14)
God is omniscient, He knows the past, present, and future. He knows how to fight your battles. He doesn't rely on human power or a kind of power that we think is more effective. He is all mighty, and nobody can stand in front of His power. Don't waste your time trying to solve everything by yourself. Give it to God and relax. 
Remember your past difficult situations, where it felt impossible to go through, but still,  you are here. The Israelites showed unfaithfulness even though they had seen the most powerful miracles in history that God did for them. None of those who showed unfaithfulness saw the promised land.
Stay calm and silent, God will work it out for you. He will fight for you. 
3. You are more valuable than a sparrow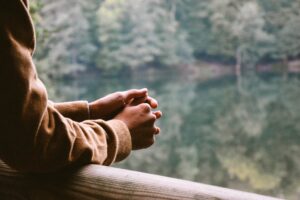 "25 Therefore I tell you, do not worry about your life, what you will eat or drink; or about your body, what you will wear. Is not life more than food, and the body more than clothes? 26 Look at the birds of the air; they do not sow or reap or store away in barns, and yet your heavenly Father feeds them. Are you not much more valuable than they? 27 Can any one of you by worrying add a single hour to your life?"
(Matthew 6:25-27)
 "31 So do not worry, saying, 'What shall we eat?' or 'What shall we drink?' or 'What shall we wear?' 32 For the pagans run after all these things, and your heavenly Father knows that you need them. 33 But seek first his kingdom and his righteousness, and all these things will be given to you as well. 34 Therefore do not worry about tomorrow, for tomorrow will worry about itself. Each day has enough trouble of its own."
(Matthew 6:31-34)
"So don't be afraid; you are worth more than many sparrows."
(Matthew 10:31)
Since we live in the world, it's very essential to have our needs met. Jesus says, do not worry about all your needs because God knows them all and He will provide them. Now, by saying this, I don't mean you should not work at all and not put effort to make your life stable in this life, but rather, I am saying, don't lose your peace to gain wealth which is perishable. 
God wants us to be blessed in every area of our lives, but what benefit is it to us, if we don't enjoy those blessings? 
 So, maintain the peace that is come from God. Be still and live your life with the assurance that He will provide for your needs. 
When Jesus was welcomed by Martha and Mary at their home, Martha was distracted by all the preparations that had to be made but Mary was sitting at the feet of Jesus and listening to Him. When Martha complained about her sister, Jesus replied "Martha, Martha, you are worried and upset about many things, but few things are needed—or indeed only one. Mary has chosen what is better, and it will not be taken away from her." (Luke 10:41-42).
 Running alone after too many things will exhaust you, but doing the things God shows you to do will refresh your soul. Sit at the feet of Jesus and renew your soul with His words daily. 
Do not be anxious about anything, but in every situation, by prayer and petition, with thanksgiving, present your requests to God. And the peace of God, which transcends all understanding, will guard your hearts and your minds in Christ Jesus.
(Philippians 4:6).