Spending time with God is very crucial for Christians. A Christian cannot experience God's Spirit and power until, and unless, he or she spends time with God. A Christian without Jesus is a spiritually dead person. Jesus says "apart from me you can do nothing" (John 15:5). We need His help to do every single task of every day.
Here are a few reasons why we should start our day with God.
1. Jesus would start His day with the Father.
"Very early in the morning, while it was still dark, Jesus got up, left the house and went off to a solitary place, where he prayed".(Mark 1:35).
I guess this is the main and strongest reason that we could have to start our day with God. While Jesus was on the earth doing His earthly ministry, He demonstrated the importance of prayer. When He was proclaiming the good news, many people would come to listen, to be healed, and as well as other reasons. He was always surrounded by many kinds of people, but He often withdrew himself from the crowd and went to a solitary place, and there He prayed. 
He needed to pray in order to fulfill His mission on earth. Similarly, we need Jesus to accomplish the mission that He has given each of us.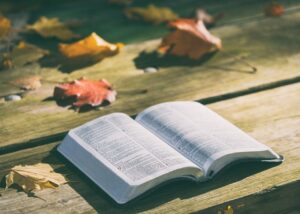 2. In the beginning was the Word.
In the beginning was the Word, and the Word was with God, and the Word was God. (John 1:1).
We read how God formed the whole world by His Word in the book of Genesis. He spoke and it came into existence. God started with His word, so why should we not start our day with His Word? His word is a lamp to our feet and a light to our path (Psalm 119:105).
If we read the Bible, we get direction and guidance for our daily tasks and Jesus speaks through it. There is wisdom, healing, help, and supernatural power in His Word.
3. We are dependent.
Yes, you read that right, we are dependent. We cannot help ourselves in times of trouble, we do not have unlimited power to protect our children or loved ones, we do not know what our future holds, and we do not even know when a sudden disaster or deadly accident may occur either. But Jesus is Almighty, He can protect us and our loved at once in any kind of situation. He knows the future and He has a better plan for us and He loves us.
It is always better for us to pray before we start our day because we do not know what may happen on that day.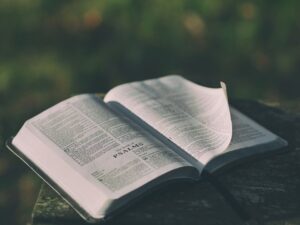 4. It shows the priority.
Jesus should be on top of our priority list. If we spend time with Jesus early in the morning, it shows our love for Jesus and how desperate we are to seek His face. The Bible says that God is a rewarder of those who diligently seek Him (Hebrews 11:6). It gives joy and happiness to our soul when we acknowledge that God is with us. We can overcome every battle of that day with the help of God.
Conclusion
You may have a habit of using a phone or watching morning news in the morning as soon as you wake up, but tell me what did you gain by doing all of this? This will not give you the hope that your day will be blessed and awesome but rather make you think more about the world the whole day. Spending time with God early in the morning can fill you with His joy and power and give confidence that your Lord is with you no matter what.